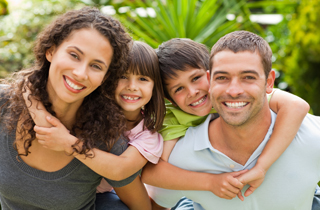 Your first visit to Approved Dental Care in Long Beach, CA is about familiarizing yourself with our dentist and staff. A first visit aims at gathering any information our dentist must be aware of in order to cater their expertise specifically to every your needs. We understand that all patients are different and require individual specific needs.
Our Practice's Mission:
To fulfill our mission of providing quality dental care to you and your family, we are committed to:
Staying up to date with latest techniques and equipment.
Ensuring a comfortable, relaxing environment.
Exceeding your expectations with our professionalism.
What Every Patient Can Expect
At our practice, every patient can expect to be treated with prompt service that meets their specified appointment time. Every patient can also expect a comfortable experience. We understand that visiting a new dentist may cause discomfort in some. Our practice works to alleviate the associated fears of a new dentist and dentistry in general. Familiarizing yourself with our practice, services, and our dentist is a great first step in relieving any anxiety you may have.
Approved Dental Care Easy Payment
Our goal is to maximize your insurance benefits and make any remaining balance easily affordable. If you have any questions regarding your insurance benefits, please don't hesitate to call our office at 562.427.8833 to review your concerns.
We accept all types of Insurances (Fee for Service, PPO & Indemnity) except HMO.
We accept Fee for Service Denti-Cal
Cash Patients are also welcome and we accept check, major credit card: Mastercard and Visa, debit card with Mastercard or Visa logo.
We offer financing thru Dental Fee Plan by Capital One and we extend no interest monthly payments for up to six months no catch or "fine prints" as long as you have a good credit score or you could get a co-signer.
FREQUENTLY ASKED QUESTIONS:
Question: How do I know if my insurance is HMO or PPO?
Answer: Your Insurance Card will tell you which type of Insurance you have and with the HMO you usually have a list of dentist that are HMO providers and you are limited to go only to those on the list.
Question: I have a PPO plan but your office is not on the list of providers will you still be able to bill my insurance?
Answer: Yes. We will be considered out of network provider but we will still be able to bill your insurance.